Board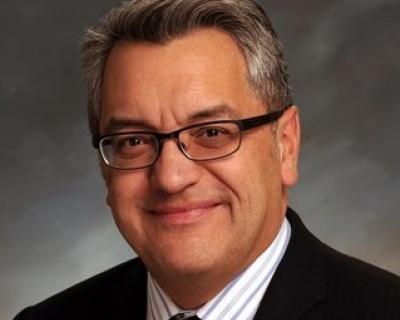 Ismael Guerrero
Mercy Housing
Prior to starting his role as the President and Chief Executive Officer at Mercy Housing in July of 2020, Ismael Guerrero served as Executive Director of the Housing Authority of the City and County of Denver (DHA), since June 2007.  DHA has a portfolio of over 5,200 Public Housing, Section 8, and Workforce rental units and administers over 6,200 Housing Choice Vouchers, making it the largest housing authority in the Rocky Mountain Region. Under Ismael's leadership, DHA has undertaken an ambitious plan to transform public housing in Denver, creating vibrant, sustainable, mixed-income communities of choice.  DHA currently has several major public housing redevelopments underway, including the 800 unit Mariposa District TOD Redevelopment at the 10th & Osage Station and the master planning for Sun Valley Homes TOD redevelopment at the Federal & Decatur Station.   Both will be mixed-income, LEED-certified, transit-oriented developments along the soon to be completed West Corridor light rail line.     
Ismael has over 17 years of experience in affordable housing development and finance.  Prior to joining DHA, he served as Vice President and Business Development Officer for U.S. Bank Community Development Corporation, structuring equity investments in Low Income Housing Tax Credit partnerships.  He has also served as Vice President of Real Estate Development at Mercy Housing Southwest, CFO of Rocky Mountain Mutual Housing, and Vice President of the Resurrection Project in Chicago.
Ismael was born and raised in Chicago where he earned an engineering degree from the University of Illinois at Urbana-Champaign and an MBA from the University of Chicago.
Ismael contributes his time and experience to organizations aligned with DHA's mission to transform our urban communities; serving on the Board of Directors of the following local and national organizations: Denver Urban Renewal Authority; City of Denver Housing Advisory Committee and Denver's Homeless Commission; Downtown Denver Partnership Management Committee and Denver Civic Ventures; Denver Department of Human Services; Colorado Health Foundation Philanthropy Committee; Neighborhood Development Collaborative; Urban Land Conservancy;  National Housing Trust; Council of Large Public Housing Authorities, and Eco-Districts, Inc.