Staff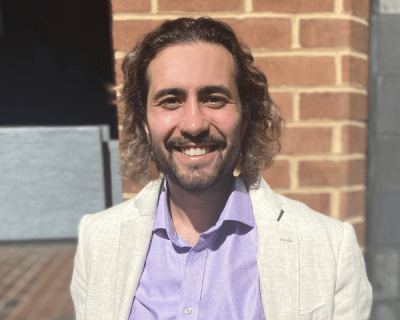 Development and Communications
Sean McCarthy
Donor Relations Manager
Sean E. McCarthy (he/they) is an accomplished fundraising professional dedicated to connecting donors with programs and initiatives that resonate and inspire. Sean is the Development Manager at National Housing Trust (NHT), where he sustains NHT's mission-critical efforts to preserve and modernize affordable housing stock across the country.

Previously, Sean served as the Development Manager with the National Center for Transgender Equality (NCTE) and NCTE Action Fund, where they stewarded a portfolio of current and prospective corporate supporters and major donors. Prior to joining NCTE, Sean served as the Corporate Relations Manager with the Center for Strategic and International Studies (CSIS), where he managed a portfolio of domestic and international businesses leveraging CSIS's reputation for data-driven, objective, and respected policy research. Previously, Sean was the Foundation Coordinator with the Center for American Progress and Center for American Progress Action Fund, where they supported a portfolio of nearly $30 million in foundation revenue through strategic prospect research, donor communications, and database management.

In addition to his roles as a frontline fundraiser, Sean is an independent consultant and the principal fundraiser for several regional and national nonprofits in the D.C. region, providing clients with expert guidance on responsible and strategic capacity-building and revenue generation. Current and past clients include local arts organizations, professional theaters, and national LGBTQ+ political advocacy groups.
In 2023, Sean received the Outstanding Young Professional award from the Association of Fundraising Professionals, a nationwide commendation highlighting the work of professionals under the age of 31 who demonstrate exemplary, creative, and innovative work in their careers.

Sean received dual bachelor's degrees in Political Science and Journalism from Mississippi State University and a master's in Political Communication from The American University.