Staff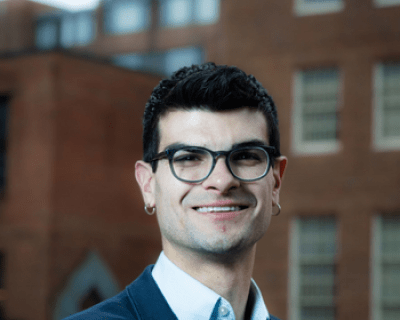 Lending
Ben Zimmitti
Loan Fund Administrator
Ben Zimmitti joined the National Housing Trust in 2022 as the lending team's Loan Fund Administrator. In this role, Ben oversees loan servicing and file maintenance for both the National Housing Trust Community Development Fund (NHTCDF) and Institute for Community Economics (ICE). Ben manages invoicing, borrower reporting and compliance, and investor accounts.
Before joining NHT, Ben worked at the University of Maryland, Baltimore County as a financial aid counselor. Here, Ben supported students and their families in navigating higher education finance, while also coordinating the federal work-study program. A proud Baltimorean, Ben became interested in affordable housing during his bus commutes to work each morning where he observed the impressive housing stock in Maryland's largest city.
Ben graduated from the University of Maryland, College Park with a bachelor's degree in agricultural economics, before receiving his Master of Arts in higher education administration.