Board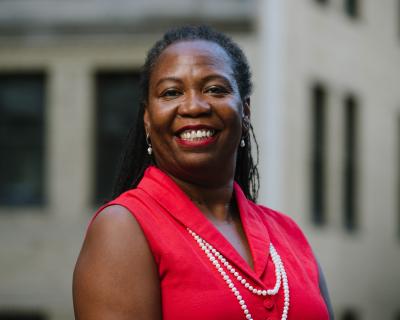 Chrystal Kornegay, NHT Vice Chair
MassHousing
Chrystal Kornegay's passion for creating projects and programs that result in stronger communities for modest-income working families is evidenced throughout her 20+ years' experience in community development. Chrystal currently serves as the Executive Director of MassHousing.  Before joining MassHousing in February 2018, Chrystal served as the Baker-Polito Administration's Undersecretary for Housing and Community Development. Prior to that, Chrystal was Urban Edge's President and Chief Executive Officer and an active member of MACDC. Chrystal brings to state government a deep understanding of affordable housing finance and the nuances of resident-led community development.
Since entering pubic service, Chrystal has used her experience, expertise and tenacity to advance several important priorities. Since FY 2015, the Baker Administration has increased state capital dollars for affordable housing by almost 18 percent and worked with the legislature to increase rental subsidies for low income families by 42%. Chrystal has worked collaboratively to launch a $100 million workforce housing initiative; collaborated with partners in state government and the non-profit sector to dramatically reduce the number of homeless families in motels; launched the Community Scale Housing Initiative; partnered with the Mel King Institute to provide leadership training to resident board commissioners serving on local housing authorities; and worked to streamline and grow the Community Investment Tax Credit program.
Chrystal is a graduate of the Achieving Excellence Program at Harvard University's Kennedy School of Government, holds a Master's Degree in City Planning from the Massachusetts Institute of Technology and a Bachelor of Arts from Hunter College.