Board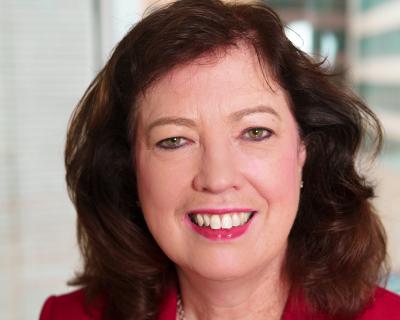 Eileen Fitzgerald
Trusight, LLC
Eileen Fitzgerald is the founder and principal of ThruSight LLC, a strategic consulting and advisory services firm.  As a principal at ThruSight, she leverages the expertise and insight she gained as a leader in her more than 30-year career in the housing, community development, and nonprofit industry.
Prior to forming ThruSight, Fitzgerald served as head of housing affordability philanthropy with Wells Fargo, where she led the development and execution of a $1 billion Housing Affordability Philanthropy commitment.  At Wells Fargo, she initiated an immediate response to the COVID-19 pandemic with the Keeping People Housed initiative, and also launched the $60 million WORTH program to support 40,000 new homeowners of color.  She spearheaded the $40 million Growing Diverse Housing Developers initiative to increase affordable housing supply and support the increased financial strength and capacity of Black and Latino developers.
Fitzgerald previously served as president and chief executive officer of Stewards of Affordable Housing for the Future (SAHF), a collaborative of nonprofits that collectively owns and operates more than 140,000 affordable rental homes nationwide with a focus on advancing the creation and preservation of healthy sustainable affordable rental homes for low- and moderate-income households. At SAHF, she also launched CORES (Certified Organization for Resident Services and Engagement) and played a key role in SAHF's energy and climate work.
Fitzgerald also previously served as chief executive officer and chief operating officer with NeighborWorks® America. She also worked at the Fannie Mae Foundation and as chief investment officer for Single Family at the AFL-CIO Housing Investment Trust, served at the U.S. Department of Agriculture's Rural Housing Service as the Associate and Acting Administrator, and held positions in Virginia and Maryland state governments.
Fitzgerald is a graduate of Fordham University and Princeton University's School of Public and International Affairs. She is a resident of Takoma Park, MD.