Staff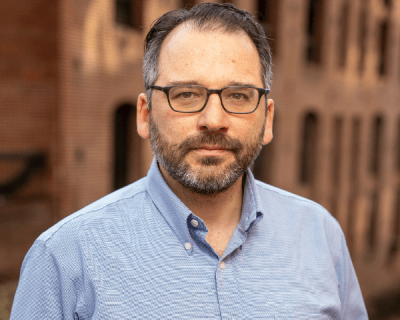 Real Estate
James "J.T." Engelhardt
Director of Real Estate
J.T. Engelhardt is responsible for performing financial feasibility analyses, evaluating due diligence materials, assessing financing options, preparing financing proposals and managing projects through the development period on behalf of National Housing Trust.
Bringing more than 15 years' experience in affordable housing finance and development, J.T. held previous positions at AHC, Inc. in Arlington, VA, HDC Mid-Atlantic in Lancaster, PA, and Volunteers of America's National Office in Alexandria, VA.  J.T. has served as senior development officer and the project executive for affordable housing transactions including new construction tax credit, refinance/rehabilitation of owner/sponsor-controlled apartment properties, acquisition/rehabilitation of apartment properties, and HUD Section 202 new construction capital grants using a number of state and local development and rental subsidies.  While at Volunteers of America, he completed a two-year Executive Development Program with emerging leaders from all over the country that included classroom instruction at the University Notre Dame's Mendoza College of Business.  Most recently, J.T. successfully managed a more than $100 million refinance and renovation of a 364-unit mixed income historic garden-style apartment property in Arlington, VA on behalf of AHC.
J.T. also has professional experience at BearingPoint where he consulted with the U.S. Department of Housing and Urban Development and the U.S. Department of Veterans Affairs. Prior to BearingPoint, he worked at Apollo Housing Capital (currently RBC Capital Markets), a major syndicator of low-income housing tax credits, and was responsible for underwriting transactions, managing closings, and marketing investments. 
J.T. has a Bachelor of Arts in economics from Oberlin College in Oberlin, Ohio.