Board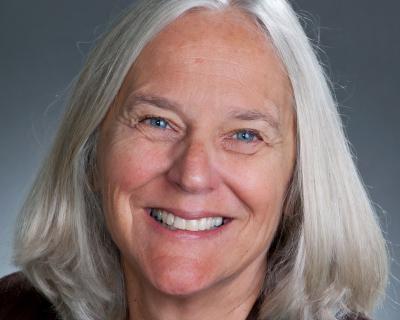 Jane Graf, NHT Board Chair
Mercy Housing (Retired)
Jane Graf has recently retired from her role as President and Chief Executive Officer at Mercy Housing, where she brought a history of proven success and more than 35 years of affordable housing development experience to Mercy Housing.
Graf joined the organization as President of the California region in 1992, when the housing development department of Catholic Charities and Mercy Housing merged. In this role, she presided over three organizational mergers that expanded the reach of Mercy Housing California, and under her tenure the portfolio grew from 706 units to 7,434 units—a tenfold increase.
She was then named President of the Western Region in 1999, responsible for the growth of Mercy Housing in California, Washington, and Idaho. In this role, she oversaw the development of more than 12,000 units of affordable housing. In 2011, she became Mercy Housing's Chief Operating Officer, responsible for all of the organization's five geographic regions covering 19 states. In 2013 she was named President, and in 2014 she became President and CEO.
Graf came to Mercy Housing with significant experience in non-profit housing development. She started her career in Oregon in 1978, addressing housing issues affecting people with disabilities, and in 1981 she founded Specialized Housing, Inc., a non-profit housing development corporation that serves people with developmental disabilities throughout the state of Oregon.
In 1987, Graf joined Catholic Charities of the Archdiocese of San Francisco as Director of Housing Development. She doubled its production of affordable housing over the ensuing six years and was responsible for the development of one of the first Low Income Housing Tax Credit (LIHTC) properties in San Francisco, Peter Claver Community, just months after the LIHTC program became operational. 
"Every day, we are reminded of the huge gap between how many people need affordable housing, and how few of those homes are available," says Graf. "As the worst affordability rental crisis continues in one of the world's richest countries, we have a responsibility to address this need. At Mercy Housing, we are working to create a world where poverty is alleviated and every person is given the tools needed to live up to his or her potential."
Current board affiliations include: Board Member of Housing Partnership Network, Chair of the Board of Stewards of Affordable Housing for the Future, and Board Member of the National Affordable Housing Trust. Graf has also served eight years as Board Member and two years as Chair for the Affordable Housing Council of the San Francisco Federal Home Loan Bank. She has spent six years as Board Member and two years as President of the Non Profit Housing Association of Northern California. She has also served as President of the Board of Jelani House, Inc., of San Francisco and Chair of the Board of Directors of Northern California Presbyterian Homes and Services.
Graf received a Master's Degree in Public Affairs from the University of Oregon and a Bachelor of Arts Degree in Sociology from the University of Minnesota.