Staff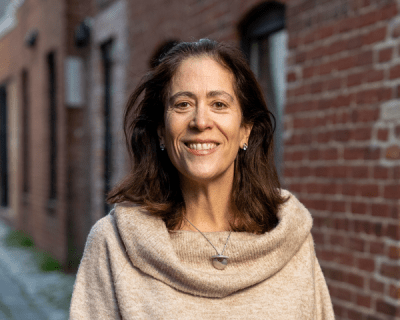 Policy
Leslie Zarker
Director of Sustainability Policy
As National Housing Trust's Director of Sustainability Policy, Leslie works to advance clean energy policies that allow all Americans to equitably benefit from healthy, resilient, and sustainable homes. Leslie represents NHT to support Energy Efficiency for All's (EEFA's) midwestern state coalitions. EEFA is dedicated to the creation and preservation of safe, healthy, and affordable housing, resilient communities, and the elimination of high energy burdens in our most vulnerable communities. EEFA works across multiple states and sectors, centering principles, practices, and policies that prioritize the remediation of racial injustice to ensure that resources are directed to the frontline and impacted communities.
Leslie has worked to scale energy efficiency and healthy home upgrades in homes for 14 years. Most recently she was ICF's program manager for the Better Buildings Challenge multifamily housing sector, supporting HUD and the Department of Energy. She provided program management, technical assistance, and training to 90+ participating affordable housing organizations, helping them benchmark the energy consumption data of their portfolios and plan portfolio-wide energy efficiency strategies. Prior to this, Leslie was with the Building Performance Institute and the Green & Healthy Homes Initiative.
Leslie holds a Master's degree in Public Policy with a concentration in Environmental Policy from the University of Maryland, and a B.A. in Philosophy from St. Mary's College of Maryland.