Staff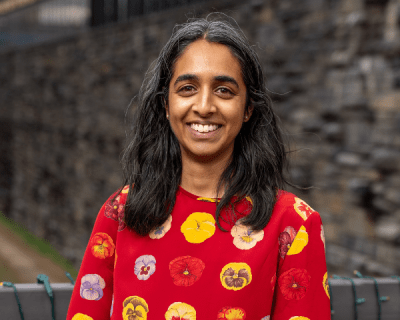 Policy
Moha Thakur
Public Policy & Mid-Atlantic Initiatives Manager
Moha Thakur joined National Housing Trust in 2018 and currently serves as the Public Policy & Mid-Atlantic Initiatives Manager.
Moha leads NHT's Mid-Atlantic Initiative; building expertise, developing innovative affordable housing policies, piloting programs, and demonstrating impact in the District of Columbia and the surrounding capital region. She also focuses on state and local public policy initiatives across all 50 states, working with elected officials, government employees, and advocates from around the country. Her work focuses on modernizing affordable housing finance programs such as the Low Income Housing Tax Credit, expanding housing supply, and protecting and supporting residents, including promoting racial equity in housing outcomes. Through NHT's advisory services, Moha provides tailored policy solutions to public, private, and nonprofit partners based on best practices from around the country.
Moha graduated with a Master of Public Policy degree from Georgetown University's McCourt School of Public Policy. She holds a Bachelor of Arts and a Bachelor of Commerce from the Australian National University.