Staff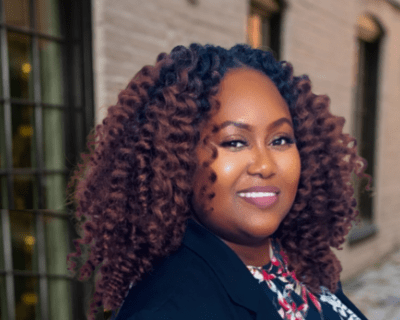 Finance
Shaquia Coleman
Controller – Director of Corporate Accounting and Treasury
Shaquia Coleman joined National Housing Trust in 2022 and currently serves as the Assistant Controller. She is responsible for the accounting and financial reporting of NHT and its affiliate entities.
Before joining NHT, Shaquia had more than eight years of combined finance, accounting, and audit experience working for such organizations as RSM US LLP (RSM), Kearney & Company, P.C. and Oath, Inc (formerly AOL). In her previous role, she led multiple engagement teams servicing non-profit organizations working in the Finance and Accounting Outsourcing practice under the Technology Consulting line of business at RSM. She supervised engagements ensuring the completion of month-end close, issuance of financial statements in accordance with GAAP, facilitating client financial statement and compliance audits, assisting in annual budget preparation as well as facilitating the completion of various tax returns, including the annual non-profit 990 return. She also served as a career advisor to associate staff to encourage successful development and as an advocate for Diversity, Equity, and Inclusion, she served as a local office co-lead encouraging inclusively healthy work environments for all staff.
Shaquia earned her B.S. in Accounting from Virginia Commonwealth University, and she is also a licensed real estate consultant.