Staff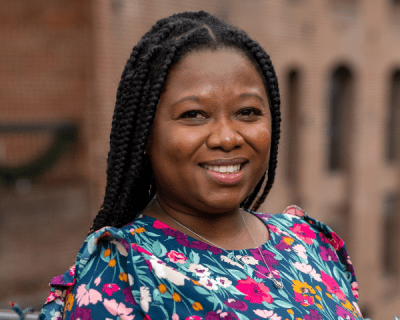 Lending
Shellon Fraser
Senior Director of Lending
Shellon leads the lending origination team at NHT, with responsibilities for national capital deployment, management of Washington DC area loan funds, relationships, and initiatives.
Prior to her current role at NHT, Shellon was Director of Redesigning Access by Centering Equity (RACE) Lending Initiative at CSH. In her role, she led the implementation of the initiative, and oversaw its pipeline, budget, work plan, and development of lending, programmatic and policy goals. In her previous role at CSH, Shellon was the Mid-Atlantic and Southeast lending lead. Shellon has held other roles in the Community Development Industry including Portfolio Manager at the CDFI Fund and Senior Credit Associate at the Low Income Investment Fund.
Shellon holds a master's degree in Nonprofit Management and a bachelor's degree in International Relations. She currently serves as co-chair for Washington DC ICH Housing Solutions Committee and board member at Open Arms Housing.