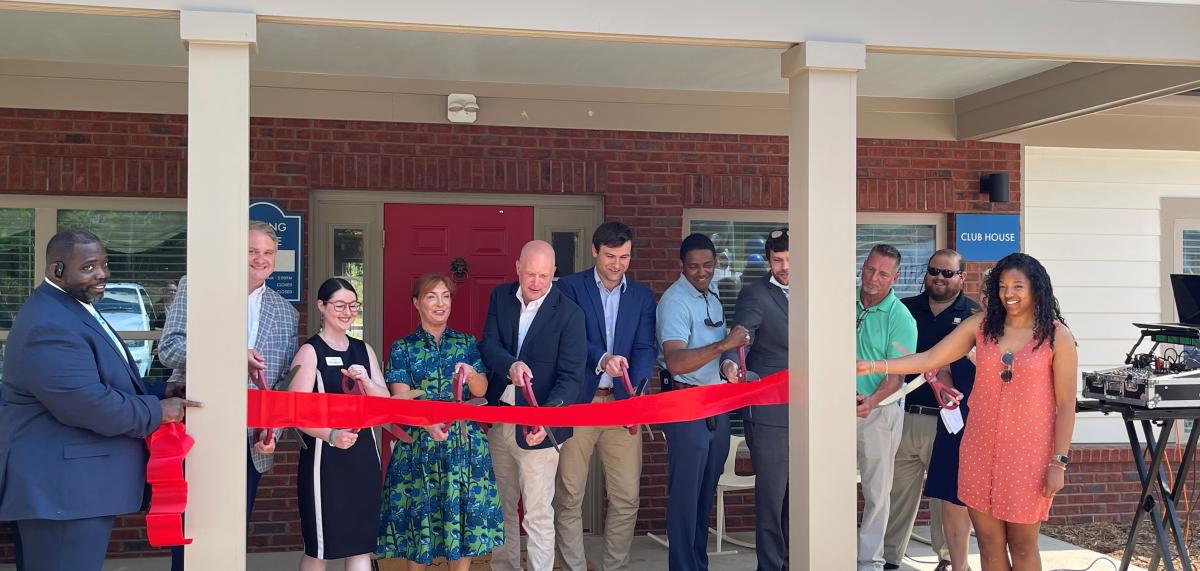 May 02, 2022
The Refinery Apartment Community Celebrates Grand Opening in Abbeville
On Wednesday, May 4th, The Refinery Apartments will celebrate its Grand Opening with a ribbon-cutting ceremony featuring leaders from the local community including Abbeville Mayor Trey Edwards, members of the Abbeville City Council, the Chamber of Commerce, and other local leaders. The event will begin at 11 AM and will be held at the Refinery Apartments located at 313 Washington St in Abbeville.
The Refinery was developed to provide affordable housing opportunities for the residents of Abbeville and the surrounding communities. The residences were developed by a team led by NHT Communities and Cadence Development, LLC. Property management is being provided by NHE. The project also received financial backing from Key Bank, Enterprise Community Partners, and Sugar Creek Capital. Construction and design services were provided by Rehab Builders and Martin Riley Associates.
Tonya Haddock, Managing Partner at Cadence Development LLC notes, "From the original development of the Old Cotton Oil Gin in 1889 to the historical Farmer's warehouse in 1901, the site that now houses The Refinery Apartments is one that is as rich in amenities as it is in history. Once a historic loss, now this site is again a breathing, active place in Abbeville, with housing focused on local needs, made comfortable and affordable for up to 60 working families and individuals."
Anyone interested in attending the event can contact Kelvin Martinez at kmartinez@nhtinc.org.
For more information on The Refinery, visit www.therefinery-apts.com.