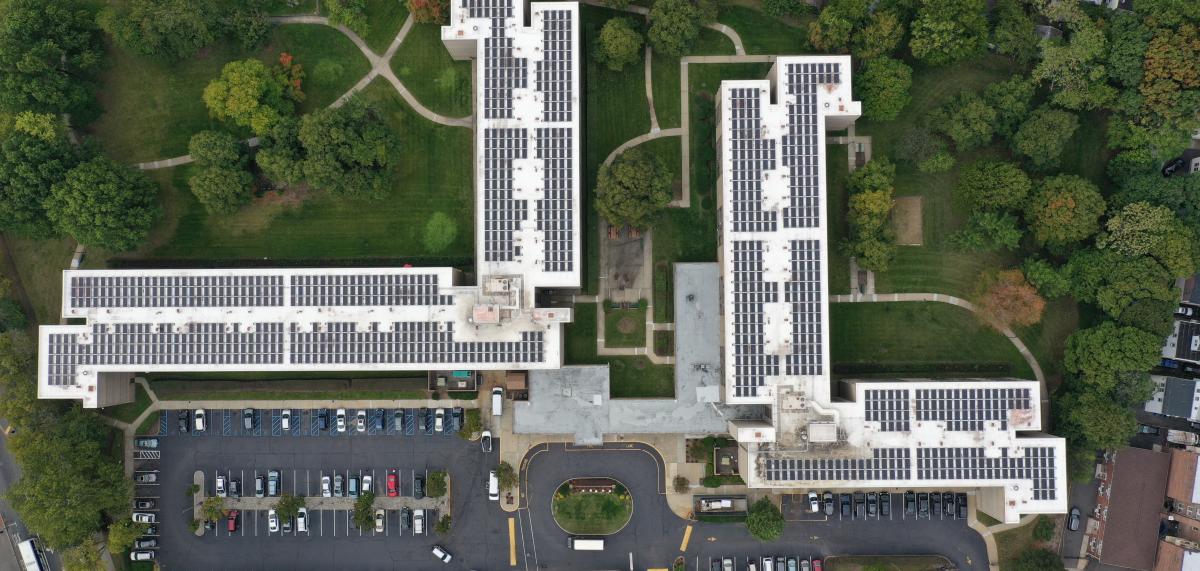 Creative and Flexible Solar Solutions
NHT is at the forefront of affordable housing solar development. NHT-Renewable's portfolio-level solar program has partnered with affordable housing owners across the country to co-develop, finance, and install 13MW of renewable energy projects. We pride ourselves on being creative and flexible non-profit partners for portfolio-level renewable energy development.
NHT Owned Solar Project
NHT will model, scope, design, build, finance, insure, and maintain a solar system on your property through a Power Purchase Agreement (PPA) or Roof/Land Lease.
SERVICE OFFERINGS
Technical

Portfolio level solar project scoping
Local code and zoning compliance
Solar Installer Selection and Oversight
Roof Structural Analysis
Solar Design, Interconnection and Permit Support

Financial Services

Capital Stack: Identify and secure debt and tax equity partners
IRA tax credit analysis and solar portfolio modeling
Guarantor- Serving as  guarantor for the project's lender
Administration of State and Local Grants
Solar ITC Tax Credit Monetization through Direct Pay or Tax Credit Transfer

Post-Installation Services

Ongoing asset management and O&M of solar system
SREC sourcing and procurement