Staff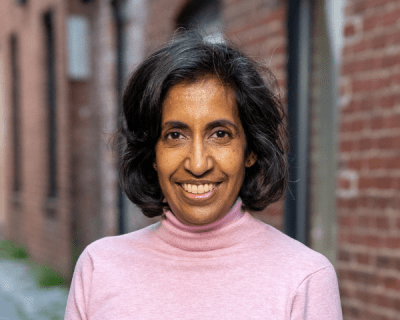 Senior Management
Priya Jayachandran
CEO
Since early 2018 Priya Jayachandran has led National Housing Trust (NHT). NHT is committed to the preservation of home, opportunity, and dignity through affordable housing. In her role as CEO, Priya leads NHT's engagement in public policy, lending and energy sustainability.
Priya previously led Housing Development at Volunteers of America (VOA). In her role, she managed the strategic direction, acquisition, and development of rental housing for VOA. Priya served in the Obama Administration at the Department of Housing and Urban Development from 2014 until 2017, as Senior Policy Advisor, Director of the front office of Multifamily Housing, and ultimately as Deputy Assistant Secretary for Multifamily Housing Programs.  
Before joining HUD, Priya spent more than 15 years in community development real estate banking in New York and Washington, DC. She led client teams delivering debt and tax credit equity for affordable housing and charter schools during that time. Under Priya's leadership, the Mid-Atlantic market at both Citi and Bank of America were the top production offices in the country. Priya is a recognized industry expert on affordable finance deal structuring. Priya has also worked as a consultant to women's microcredit organizations in La Paz, Bolivia; at Credit Suisse as an investment banking analyst; and at California State Treasurer Kathleen Brown as a Capital Fellow. Priya earned her B.A. from the University of California and her MPA from the Princeton School of Public and International Affairs.