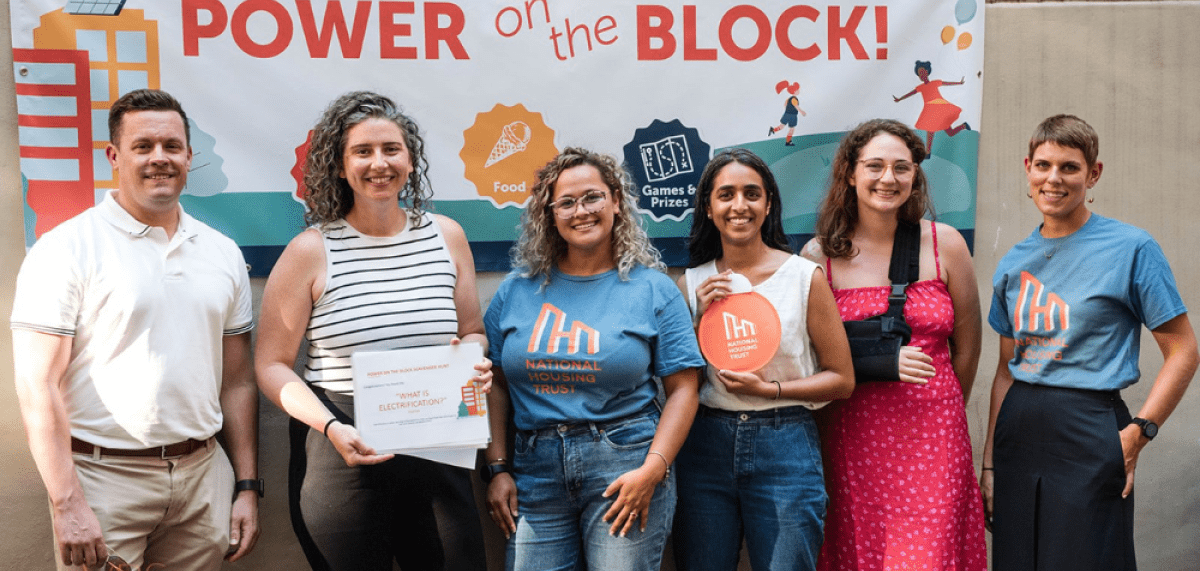 August 31, 2023
Equitable Climate Action: Amplifying Community Voices in the District of Columbia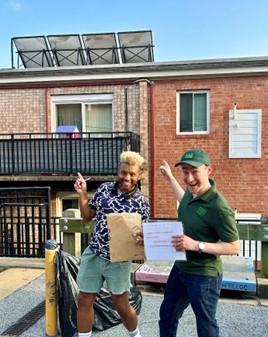 The District has ambitious climate goals, including reducing emissions by 56% in 2032 and implementing all-electric building code requirements that will lead to carbon neutrality by 2045. At the same time, like most major cities, the District struggles with equity challenges, including a lack of affordable housing and high childhood asthma rates that disproportionately fall on the shoulders of people of color. These challenges don't exist in isolation. Recognizing the impacts of climate change on more vulnerable populations means that policies to combat climate change must alleviate, not exacerbate, social inequities.
As such, achieving equitable climate outcomes requires centering the voices of impacted communities in policymaking discussions.  Through the Equitable Electrification Community Engagement project, National Housing Trust is supporting DC's Department of Energy and Environment (DOEE) to do just that: engage residents in conversations about electrification to inform policy decisions.
As DOEE staff develop electrification policies for the District – which aim to eliminate use of gas and other fossil fuels in housing -- they want to center the voices and concerns of historically marginalized communities.  In so doing, DOEE can better ensure that policies respond to residents' concerns and daily challenges. That is best done when under-resourced residents can freely share their concerns and perspectives while DOEE also shares with them the benefits of this work, such as improved indoor air quality and healthier living conditions.  NHT is a critical part of this puzzle, implementing an engagement model that combines community-wide education and small-group discussions at two NHT-operated properties: Monsenor Romero in Northwest, occupied predominately by Latinx residents, and Copeland Manor in Southeast, occupied predominantly by Black residents.  
NHT realizes that talking about the difference between gas and electric stoves is not top-of-mind for our residents. For this reason, we kicked off our engagement with community-wide events called Power on the Block.  We designed these fun, evening events to give agency and resources to the community while at the same time providing information about climate change and electrification. We invited several local organizations to participate and share their resources: Ounce of Care, Strong Start, D.C. Public Library, Project Create, Hungry Harvest, Pepco, Solar For All, DC's Sustainable Energy Utility (SEU), ecoLatinos, and Interfaith Power and Light. We offered climate-focused games for residents of all ages, including a matching game highlighting the benefits of electrification.  Through table-top discussions and flyers, we uplifted the District's climate goals, and held a scavenger hunt to showcase the existing energy solutions at the property, like our rooftop solar panels.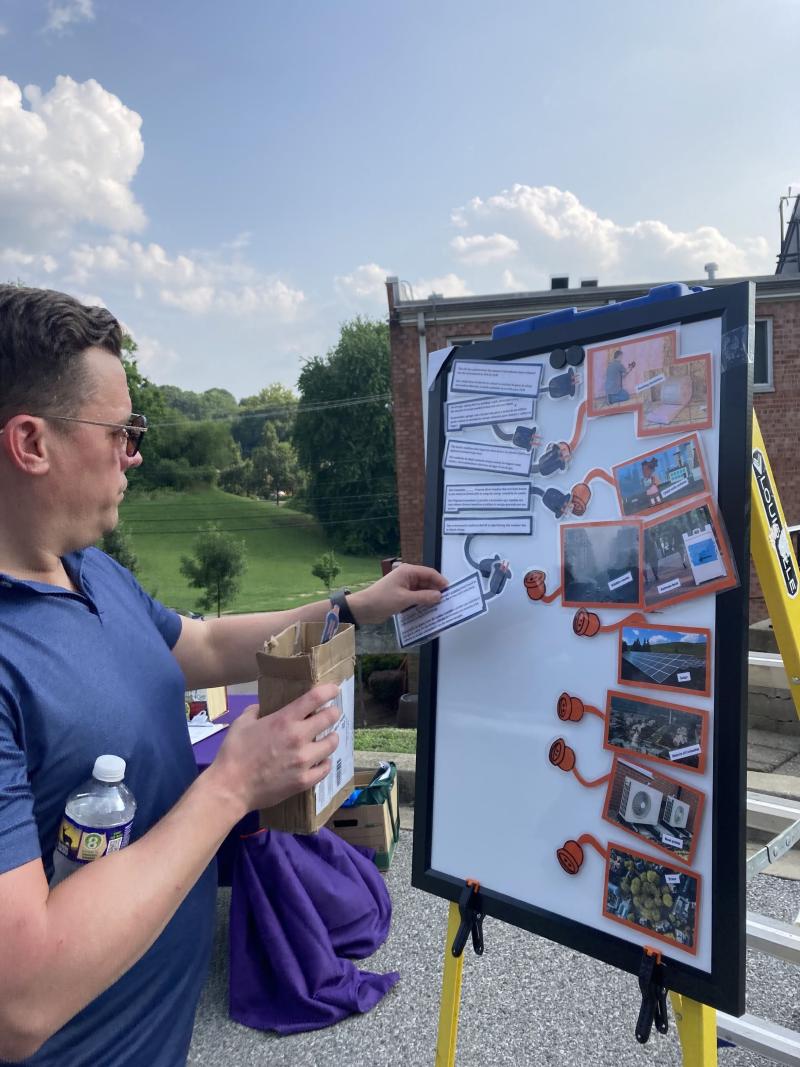 Over the next several months, residents will participate in small group discussions at the properties to provide valuable insight into the design and implementation of DOEE's policies. With the support and partnership of trusted community-based organizations (CBOs), we will compile a final report for DOEE with actionable feedback to inform policy decisions and support future engagement efforts. The relationships built between DOEE, the CBOs, and residents will support ongoing collaboration that will ultimately help the District equitably achieve its climate goals – and improve residents' lives.

Madeleine McCullough
Program Coordinator and Analyst