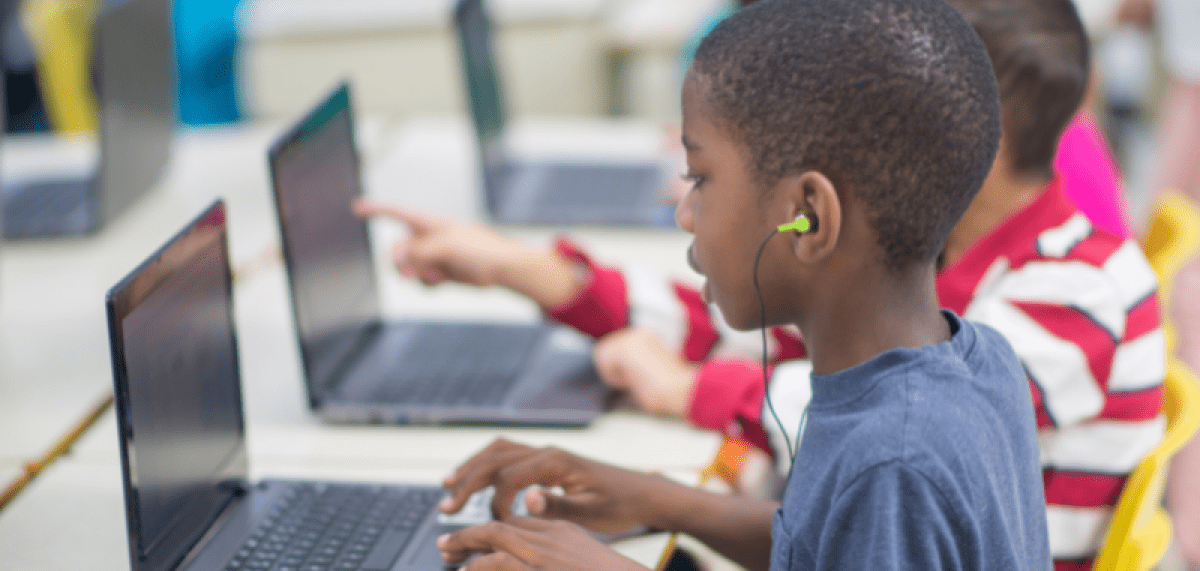 March 16, 2023
Partnering with AmeriCorps for Digital Equity in Affordable Housing
Author: Selena Duvivier, Senior Associate, Community Outreach and Impact with Crystal Brumfield, Digital Literacy VISTA
Note for the Reader:
AmeriCorps is a Federal agency that engages millions of Americans in service through national service programs such as AmeriCorps, AmeriCorps Seniors, and AmeriCorps VISTA. The purpose of AmeriCorps VISTA (Volunteers in Services to America) is to strengthen and supplement efforts to eliminate and alleviate poverty in the United States by strengthening local agencies and organizations to carry out the purpose of the program, encourage volunteer service at the local level and generate commitment of private sector resources. NHT is hosting an AmeriCorps VISTA to help address digital literacy issues in the Washington DC metropolitan area.
NHT and Literacy Minnesota (LitMN) have partnered to utilize a Literacy Leader through AmeriCorps VISTA over three years. NHT's Digital Literacy VISTA journey started in January 2023 and will greatly impact how digital equity is addressed both within the organization and the communities NHT serves. NHT spoke with Digital Literacy VISTA Crystal Brumfield on her work and progress to date.
What are the barriers/challenges to digital equity in affordable housing communities?
Many families and individuals living in affordable housing communities lack access to strong, consistent, and reliable internet, laptop computers and/or the tools to develop confidence in the digital space. This results in many low-income families and individuals with persistent and treatable ailments, children with reduced test scores and poor knowledge retention, and the inability for an individual to build skills and education that can lead to greater employment opportunities.
Within the District of Columbia, Maryland, and Virginia (DMV) region, where I serve as an AmeriCorps VISTA, DMV residents have faced digital inequities for decades, with Black and Brown residents disproportionately left behind. Across all households in the District, 36,460 households don't have internet, including more than 50% of households in Wards 7 and 8, where a majority of Black households reside.  Further, 16,288 D.C. households do not have a computer where 6.7% of African American & Black people are in households without a computer, compared to 0.8% of White people in households without a computer. In the neighboring city of Baltimore, MD, more than 96,000 households in the city lack wireline internet service, such as cable, fiber, or other subscriber service. Furthermore, 1 in 3 households do not have a desktop or laptop computer and nearly 20,000 children under the age of 17 have neither broadband nor device access at home.
Why haven't these barriers/challenges been addressed?
Recent years have demonstrated that digital equity is a key element to any thriving community and essential for households to fully participate in the current economy, receive education from an elementary to post-graduate level, and ensure access to quality-of-life services like healthcare and expanded work opportunities. Prior to this, the importance of digital connectivity and access was not explicitly known or addressed for low-income families living in affordable housing communities.
How is your work addressing these barriers/challenges to digital equity in NHT's affordable housing portfolio?
As a Digital Literacy VISTA, my work focuses on equipping families with the digital literacy skills necessary to thrive in today's economy. With this, I am currently in the baseline data collection phase of my project with input focusing on Resident and Resident Service Coordinator voices. During my time as a Digital Literacy VISTA, my intention is to start the foundation work of providing NHT-served communities in Washington, D.C. with a digital literacy course provided onsite minimally on a quarterly basis. The course will focus on various topics targeted for working class adults that equips them with the fundamentals of using a computer. The creation of the digital literacy course addresses barriers to digital equity by teaching residents the skills needed to be competitive in today's society with their peers.