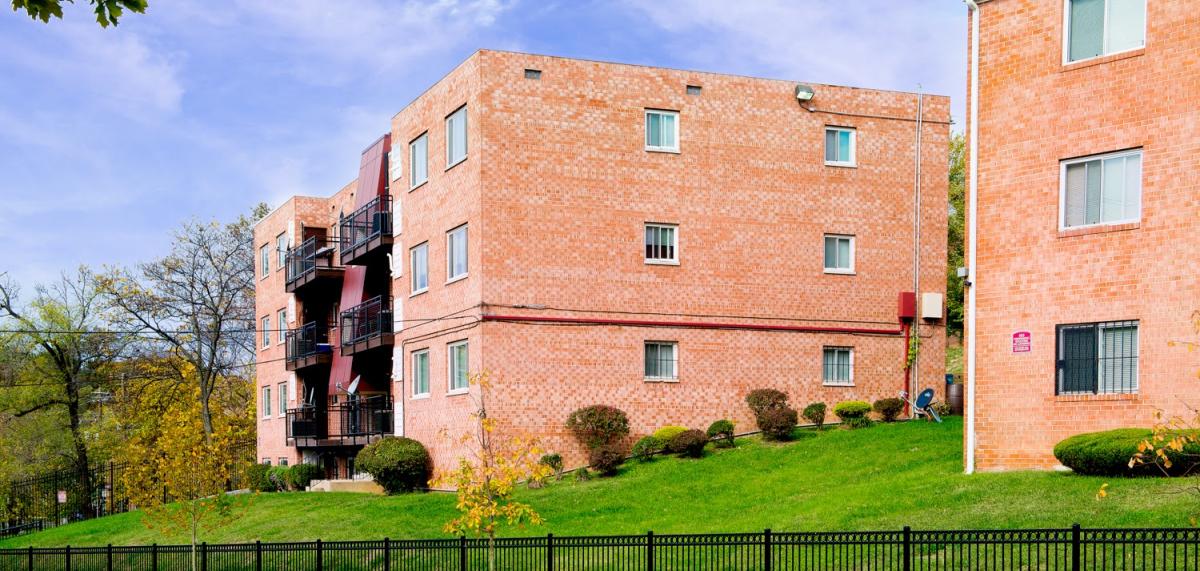 National Housing Trust (NHT) has championed the preservation of existing affordable housing through the Low Income Housing Tax Credit (Housing Credit) program for almost 40 years. In addition to promoting tools that proactively create long-term affordable housing options, NHT continues to partner with state and local Housing Finance Agencies (HFAs) to protect properties against two threats to preservation at Year 15 – the Qualified Contract (QC) and the ambiguity of the nonprofit Right of First Refusal (ROFR).  
Qualified Contracts
With an estimated 10,000 units of affordable housing lost annually as a result of the QC provision in the Housing Credit program, NHT and other advocates continue to urge Congress to close this loophole at the federal level. At the same time, we continue to work with state and local HFAs to take action to stop the continued loss of affordable housing in their state. 
A recent analysis conducted by NHT identified that at least 39 HFAs require an owner receiving Housing Credits to waive their right to a QC, effectively eliminating this option for Housing Credit properties receiving a new allocation. An additional nine allocating agencies incentivize such a waiver by making it more likely that an applicant will receive competitive Housing Credits if they agree to waive their right to a QC.   
Learn more about Qualified Contracts, and our work to close the loophole, in our NHT Update here. 
Nonprofit ROFR
In 2021, NHT started convening the HFA ROFR Working Group, bringing together over 15 state and local HFAs and allocating agencies dedicated to tackling the threats to the nonprofit ROFR at Year 15. Together, we developed an HFA ROFR Toolkit that provides seven distinct solutions that HFAs can and should implement to protect the nonprofit ROFR. 
Click here to receive a copy of our HFA ROFR Toolkit.
As a direct result of NHT's leadership, at least 32 HFAs have implemented policies and/or updated existing language based on recommended language in NHT's ROFR Toolkit that strengthens the ROFR and protects the long-term affordability of these properties. 
Learn more about the nonprofit ROFR and NHT's HFA ROFR Toolkit in our NHT Update here. 
NHT continues our work with stakeholders across the affordable housing community including renters, advocates, lenders, developers, HFAs and other program partners to protect, improve, and preserve Housing Credit properties. NHT recognizes the value of partnerships with HFAs to better serve the needs of affordable housing residents and support quality housing opportunities in communities around the country.  
To do this, we lead multiple approaches across the country, including:  
Engaging in Policy Change at the Federal, State and Local Levels 

Building Capacity Among HFAs to Support Preservation and Long-Term Affordability   

Sharing Qualified Allocation Plan Policy and Regulatory Solutions 
To learn more about solutions to promote preservation and long-term affordability in the Housing Credit program, reach out to Laura Abernathy or Moha Thakur.  
For more information:
10 Red Flags in Housing Credit Deals, NHT, Leading Age and BC Davenport (Oct 2023)
Legal Cases Concerning Year 15 Disputes, NHT and BC Davenport (Jan 2023)
Courts are Handing Setbacks to Nixon Peabody Clients Seeking Control of Affordable Housing, WBUR (May 2022)
Investors Target Affordable Housing, NPR Here and Now (May 2021)
Local Officials and Congressional Leaders Decry Investors Who Put Affordable Housing At Risk, WBUR (May 2021)
Investors Mine for Profits in Affordable Housing, Leaving Thousands of Tenants At Risk, WBUR (April 2021).
Refusing the Right of First Refusal, Branden Duong from Shelterforce (October 2020).
Nonprofit Transfer Disputes in the Low Income Housing Tax Credit Program: An Emerging Threat to Affordable Housing, Report from the Washington State Housing Finance Commission (September 2019).
Year 15: Facing Off with the Aggregator, David Davenport from Tax Credit Advisor (May 2019).
Beware the Aggregator, David Davenport from Tax Credit Advisor (April 2017).
NCSHA Best Practices (2017), Qualified Contracts pp. 31