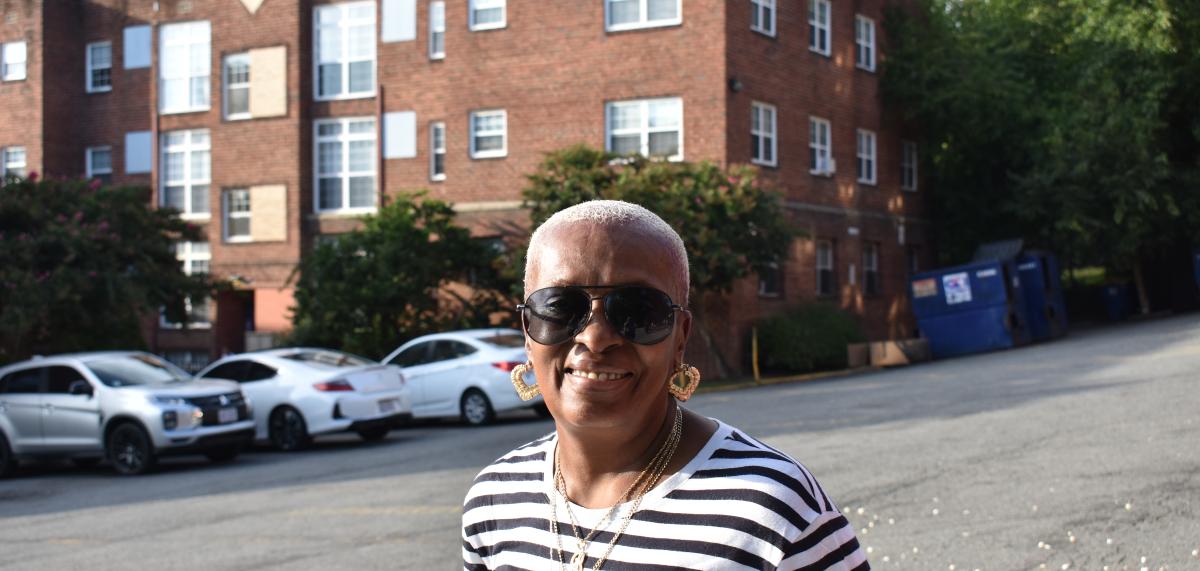 March 10, 2023
NHT Offers Toolkit to Help Housing Agencies Strengthen Right of First Refusal Provisions Promoting Housing Stability
Updated 4/23: NHT recently completed a QAP landscape analysis which discovered additional states that have adopted recommended practices from the HFA ROFR Toolkit. The additional states include California, Colorado, Georgia, Idaho, Maine, New Hampshire, Rhode Island, and Tennessee. We are excited that at least 20 HFAs have implemented policies and/or updated existing language that strengthens the ROFR and protects the long-term affordability of these properties. 
An estimated nearly half a million homes created and preserved through the Low Income Housing Tax Credit (Housing Credit) program could be lost within the next decade due to the loss of affordability restrictions. The Housing Credit program is one of the country's most critical tools to create and preserve affordable housing, resulting in 3.7 million homes for over 8 million low-income households to date. Many policies contribute to this potential loss – and several offer the opportunity for improvement to ensure housing stability for low-income residents. One existing policy in particular – the nonprofit right of first refusal (ROFR) – must be strengthened to better protect and preserve the long-term affordability of Housing Credit properties. NHT has identified strategies to strengthen the ROFR and led states to successfully implement changes.
The ROFR is a lever in the Housing Credit program that allows nonprofit partners to gain full ownership of a property after 15 years of compliance. Nonprofit owners are better positioned to provide long term affordability and services to low-income renters, making the nonprofit ROFR an important tool for promoting housing stability. In recent years, however, certain profit-motivated investors have begun to challenge nonprofits' rights to exercise the ROFR by taking advantage of ambiguity that exists in the federal statute and unreasonably limiting the circumstances in which the ROFR may be exercised. Low-income renters bear the impact of this when property and staff resources are diverted to combat these disputes rather than providing housing services. In response to these diverted financial resources, property owners are sometimes forced to reduce supportive services, defer needed property maintenance, and reduce staff capacity, all of which create uncertainty for the property's future and unstable housing for residents.
NHT is working directly with state and local Housing Finance Agencies (HFAs) to develop and promote solutions that protect a nonprofits' right to exercise their ROFR in both new and existing properties in order to protect these properties and the residents who call them home. HFAs have broad discretion in determining how Housing Credits are allocated and are well-positioned to address community needs. NHT developed a toolkit that provides eight distinct solutions that HFAs can and should implement to protect the nonprofit ROFR. Focused on thwarting tactics that are often used to challenge the ROFR, the toolkit provides HFAs with the resources they need to:  
Clarify language in state or local program guidelines to spell out the mechanics of the ROFR;
Implement policies that require an agency to vet investor eligibility and only transfer investor interests to those committed to long-term affordability; and
Provide early intervention and technical assistance for properties approaching Year 15 who may not be fully aware of their ROFR rights.
As a direct result of NHT's leadership, at least 20 HFAs have implemented policies and/or updated existing language that strengthens the ROFR and protects the long-term affordability of these properties:
Six HFAs are protecting existing Housing Credit homes by prohibiting certain investors who have previously interfered with ROFR from participating in the Housing Credit program. [Maine, Oregon, Pennsylvania, Rhode Island, Virginia, and Washington]
12 HFAs are protecting new Housing Credit homes by updating their policy and program documentation to clarify how the ROFR is interpreted, how the ROFR purchase price is calculated, and how the ROFR can be triggered. [California, Colorado, Georgia, Indiana, Maine, Massachusetts, New Hampshire, New Jersey, New York City, Oregon, Virginia, and Washington, D.C]
12 HFAs directly target potential profit-motivated investor parties by requiring HFA approval of the transfer of investor interests and/or requiring a Letter of Intent to vet investor eligibility. [California, Idaho, Maine, Massachusetts, New York, Oregon, Pennsylvania, Rhode Island, Tennessee, Virginia, Washington, Washington, D.C.]
Together, these 20 jurisdictions represent over $360 million of Housing Credit allocations in 2022 alone – a significant share of the Housing Credit pool dedicated towards creating and preserving housing stability for low-income renters. NHT continues to work with state and local HFAs to strengthen the nonprofit ROFR to better meet the needs of affordable housing residents and promote stable housing.
If you are a Housing Finance Agency, you can join NHT's HFA ROFR Working Group here to learn what policies and/or clarifying language can be implemented to strengthen ROFR provisions to be used to better preserve affordable housing communities and their residents over the long term.
You can learn more about the Nonprofit ROFR here and NHT's work on Housing Credit Allocations here.
If you'd like to learn more about NHT's HFA ROFR Toolkit and other solutions to implement in your jurisdiction, please reach out to Moha Thakur at mthakur@nhtinc.org for more information.
This NHT Update is part of a recurring series focusing on solutions that promote Housing Stability.  Each installment will share insights on potential solutions to four major threats to Housing Stability: reduced housing quality, the sale or conversion of affordable housing, climate change, and a lack of tenant protections.
Moha Thakur
Public Policy & Mid-Atlantic Initiatives Manager