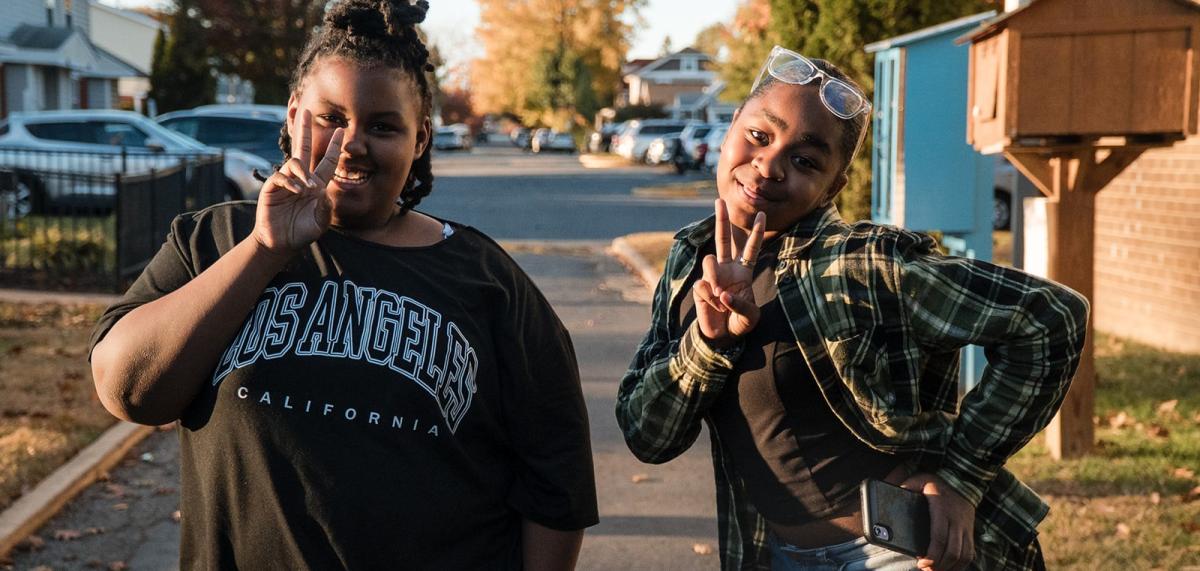 September 13, 2023
Amazon Housing Equity Fund Launches New $40 Million Initiative to Help Expand Access to Homeownership
Amazon Housing Equity Fund Launches New $40 Million Initiative to Help Expand Access to Homeownership
In partnership with the National Housing Trust, this pilot project will help residents from underserved communities purchase up to 800 homes in the Puget Sound, WA, Arlington, VA, and Nashville, TN communities
The Amazon Housing Equity Fund has helped build or preserve over 14,000 homes with guaranteed affordable rents, and this pilot represents Amazon's first investment in building generational wealth through homeownership
SEATTLE—(BUSINESS WIRE)—September 13, 2023— Today, Amazon (NASDAQ: AMZN) announced the launch of a new initiative in partnership with National Housing Trust (NHT) to help individuals and families from underserved communities become homeowners. In 2021, Amazon established the Amazon Housing Equity Fund, a program that, to date, has helped create or preserve over 14,000 units with guaranteed affordable rents across Washington state's Puget Sound region; the Arlington, Virginia region; and Nashville, Tennessee. With the new pilot announced today, Amazon will invest $40 million to help moderate-income residents in these communities to purchase homes as a path to help build generational wealth.
NHT, a nonprofit focused on the creation and preservation of affordable homes to help advance racial equity and reduce economic disparity, will use Amazon's capital to acquire and build affordable homes for sale, in partnership with a network of local organizations. Through this initiative, Amazon expects to provide access to home ownership for up to 800 individuals and families, the majority of them making below 80% of the area median income. The Amazon Housing Equity Fund has historically focused on rental properties, and this pilot is the Fund's first step into home ownership—seeking to make it more affordable for historically underserved residents.
According to the National Association of Realtors, the combination of rising interest rates and increasing home prices in the majority of metro areas across the U.S. is contributing to affordability challenges for prospective homebuyers, and this initiative is designed to help.
"Historically, those who are able to own homes are more likely to experience long-term economic stability, while those who can't are more likely to struggle financially," said Senthil Sankaran, Managing Principal, the Amazon Housing Equity Fund.  "This new initiative will allow us to explore ways to help more moderate-income residents realize their dreams of homeownership and, in turn, help build wealth that can pass on to the next generation."
Amazon's new initiative will support a range of innovative models that promote and prioritize long-term affordability. For example, Amazon and NHT will invest in community land trusts, a model where the land itself will be owned and stewarded by nonprofits and community-based organizations, and where residents will own their physical homes. Removing the cost of the land from the total cost of the home allows the price of homes to stay affordable, stabilizing families in their communities, while combating gentrification.
As a leader in affordable homeownership lending, we are excited to partner with the Amazon Housing Equity Fund on this new initiative to make homeownership more affordable and accessible. This partnership is unique because Amazon's support will enable us to create new, innovative pathways to ownership that will transform people's lives," said Priya Jayachandran, CEO of the National Housing Trust. "Through this initiative, we will support historically under-funded models to produce homes with longer-term affordability and greater benefits to both the homeowner and the wider community."
"We are excited to be working with Amazon and National Housing Trust to support and scale shared equity housing production," said Devin Culbertson, Vice President of Innovative Finance at Grounded Solution Network (GSN), a national nonprofit and partner organization to this initiative focused on creating greater access to affordable housing. "Shared equity housing provides permanently affordable housing that allows generations of families the ability to build wealth and stay in their communities. As we work to increase these opportunities and narrow the racial wealth gap, it is critical that we build these kinds of partnerships across like-minded organizations."
Amazon's new initiative will provide loans and grants to support nonprofits building, preserving, and stewarding affordable homeownership projects. Amazon is launching this pilot to support the following partners, and will add more organizations across its three hometown communities in the future. These partners include:
Since its launch in 2021, the Amazon Housing Equity Fund has committed more than $1.7 billion to create or preserve more than 14,000 affordable homes for renters across the company's hometown communities. The Fund focuses on moderate income individuals and families, representing first responders, teachers, and service industry employees whose wages haven't kept pace with escalating rents and housing costs. To learn more about the Amazon Housing Equity Fund, please visit us here.
About Amazon
Amazon is guided by four principles: customer obsession rather than competitor focus, passion for invention, commitment to operational excellence, and long-term thinking. Amazon strives to be Earth's Most Customer-Centric Company, Earth's Best Employer, and Earth's Safest Place to Work. Customer reviews, 1-Click shopping, personalized recommendations, Prime, Fulfillment by Amazon, AWS, Kindle Direct Publishing, Kindle, Career Choice, Fire tablets, Fire TV, Amazon Echo, Alexa, Just Walk Out technology, Amazon Studios, and The Climate Pledge are some of the things pioneered by Amazon. For more information, visit amazon.com/about and follow @AmazonNews.
About National Housing Trust
National Housing Trust ("NHT") creates and preserves affordable homes to provide opportunity, advance racial equity, reduce economic disparities and strengthen community resilience through practice and policy. NHT provides expertise nationally and locally in preserving and improving affordable housing through policy innovation and advocacy, real estate development, lending, resident engagement, and energy solutions. 

Cali Slepin
Director of Lending Initiatives