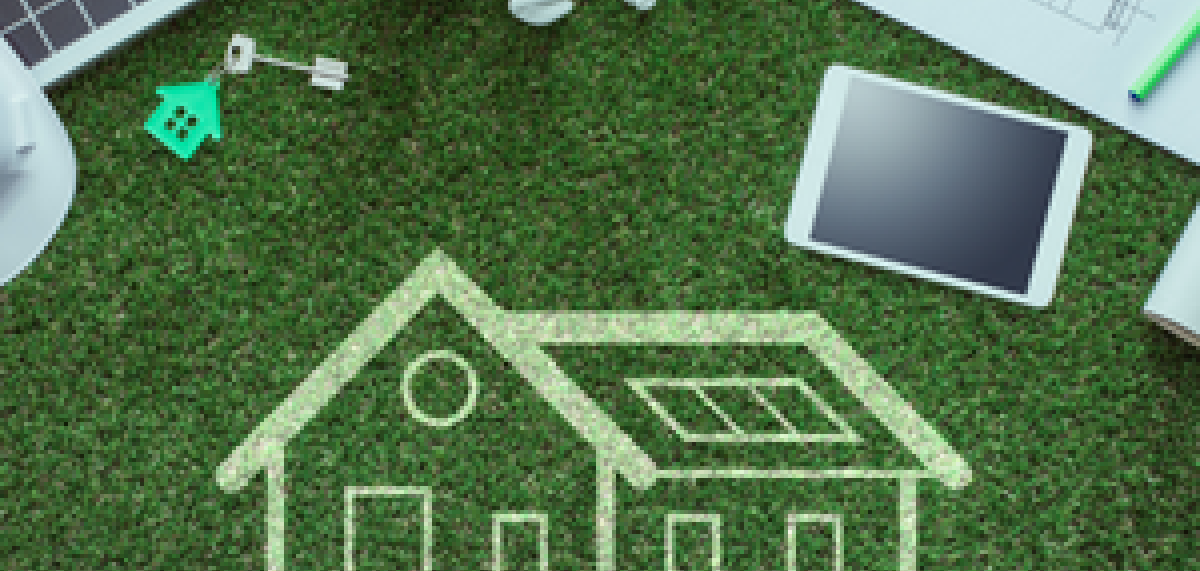 September 28, 2022
HUD's Green and Resilient Retrofit Program: A Critical Opportunity for Affordable Housing's Future
On September 27, 2022, HUD released a Request for Input on the design of the $1 billion Green and Resilient Retrofit Program (GRRP) authorized in the Inflation Reduction Act. The GRRP represents a critical opportunity for the federal government to ensure that our affordable housing stock is ready and able to match today's challenges. NHT will be working in the coming weeks to gather input from partners in the affordable housing industry and the energy and environmental sectors to ensure that HUD's GRRP program delivers on its promise to strengthen our publicly-supported multifamily housing stock. 
And the challenges are many. The cost of affordable housing production is rising – by as much as 30 percent, according to some housing finance agencies – so it's expensive and difficult to bring new units online. At the same time, the US risks losing roughly 300,000 publicly-supported rental units due to expiring affordability requirements in the next five years. And climate change further threatens the viability of publicly-supported housing: nearly one-third of HUD-subsidized housing (1.5 million units) is located in areas with a very high or relatively high risk of negative impacts from natural hazards compared to one-quarter of all renter-occupied units and 14 percent of owner-occupied units. In a nation with a shortfall of roughly 7 million affordable rental units, we simply can't build housing fast enough nor afford to lose a single affordable unit to obsolescence, sale, or disaster.  
This is where the GRRP comes in. The program aims "to support energy and water efficiency retrofits and climate resilience of HUD-assisted multifamily properties." And while $1 billion sounds like a lot of money to do that, it's hardly enough to cover the estimated 1.4 million homes that qualify for funding. The real promise of GRRP lies in its ability to do three things:
Illustrate what climate-resilient housing looks like. HUD can invest in resiliency models that deliver best practices to the industry. This includes demonstrating how building design and systems can be improved to mitigate climate-related risks from flooding, extreme temperatures, drought, wildfires, and more.
Reduce barriers to multifamily retrofits. HUD should adopt program best practices that have proven to overcome barriers to deep energy retrofits. These include providing sufficient financial incentives to minimize owner costs that can't be recouped and incorporating comprehensive technical and project management assistance.
Create resident-centered approaches to resilience. Residents who struggle to balance housing costs with rising utility and transportation costs – both directly impacted by climate change – have arguably the most to gain from these investments, particularly given that low-income households and communities of color are disproportionately impacted by extreme temperature, flooding, and more. GRRP should include provisions for engaging residents in the design and implementation of the retrofits to ensure that resident needs and concerns are being addressed.
We want to hear from you. What will be most impactful in your community in terms of protecting and strengthening the supply of affordable housing?  What are the challenges you face when seeking to make affordable multifamily housing more energy-efficient and resilient?  Who do you look to for guidance and tools on resilient, affordable housing, and what is missing?  What sort of support would lead to better outcomes from actions taken by developers, lenders, community planners, utilities, state agencies, and residents themselves?  Let us know what you think here.

Danielle Arigoni
Managing Director for Policy and Solutions