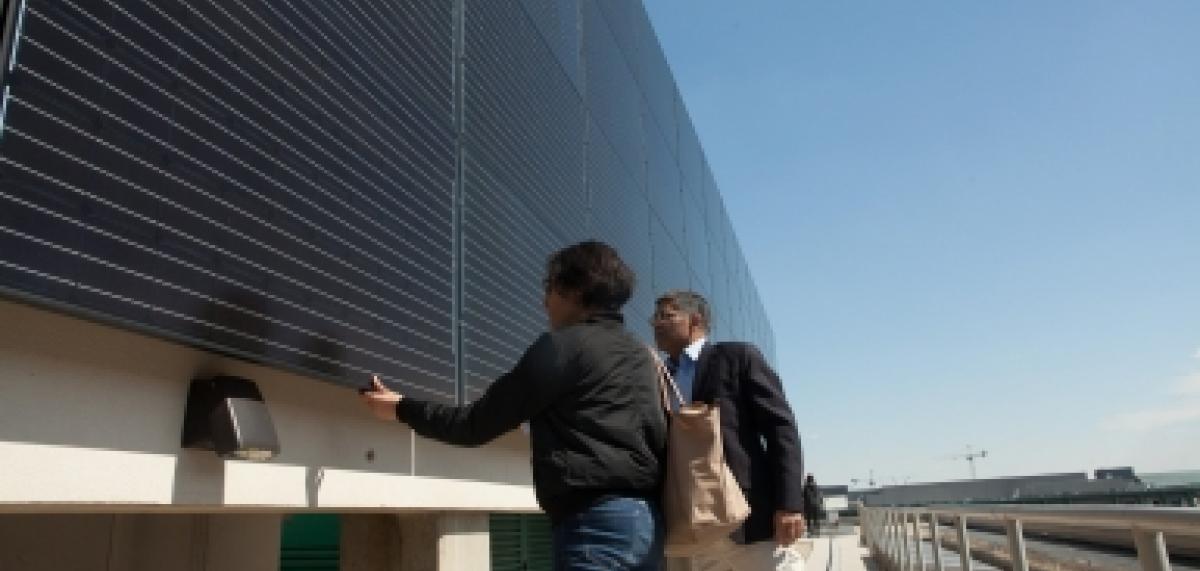 August 20, 2018
NHT Renewable Launches 'Solar for All' Project in Washington D.C.
This month, a partnership between the NHT-Enterprise and Urban Ingenuity (UI), known as NHT Ingenuity Power (NHT-IP), closed financing on a $6.6 million renewable energy project for the installation of 24 solar systems on affordable housing communities across Washington D.C. The solar systems represent 1.5 megawatts of renewable energy, providing an estimated $4.1 million of lifetime power savings to properties and residents and increase the city's installed solar capacity by 3 percent.
Utility costs are one of the three largest expenses for low-income residents—including rent and food. Reducing utility bills for low-income multifamily buildings enables owners to keep rents affordable for the long term and reducing resident utility expenses frees up more dollars to cover the basic necessities of the life. In addition, generating energy from renewable sources reduces properties' negative impacts on the environment.
The Project will be completed in Winter 2019 and will provide 1.8 million kilowatt hours annually. The project will reduce emissions by 1,371 metric tons of CO2 annually — roughly equivalent to removing 300 cars from the road each year. These reductions are a critical component of D.C.'s ongoing efforts to achieve the Sustainable DC and Clean Energy DC goals, which call for reducing greenhouse gas emissions by 50 percent, increasing the use of renewable energy to 50 percent of the District's energy supply, and reducing energy use by 50 percent by 2032.
The rooftops are owned by several of the largest non-profit affordable housing organizations in D.C.—including So Others Might Eat, Victory Housing, Mi Casa, and Mission First—as well as for-profit housing owners Urban Atlantic and Somerset Development Company.  The housing owners are formal partners in the project—receiving benefits to their organizations—as well as free power and residents services funding for their residents. The property owners sign long-term Power Purchase Agreements to access low-cost, discounted green power for their properties and residents.
"We at NHT are very proud to support this outstanding group of non-profit affordable housing organizations and the residents that call their properties home. These non-profits owners already do a great service by assisting thousands of hardworking residents with lower cost housing, and through this project they'll be able to help their residents even further by reducing their utility expenses," said NHT Assistant VP of Sustainability Jared Lang.
This project is made possible through support from the D.C. Department of Energy and the Environment's (DOEE) Solar for All program the McArthur Foundation and financing from New Resource Bank and Monarch Private Capital.
In addition to this project, NHT Ingenuity is currently developing another 6 Megawatts of solar in partnership with several other affordable housing owners across the country.
A ground-breaking celebration for the projects will be announced later this summer. For more information on NHT-Enterprise's innovative solar work, contact NHT Assistant Vice President, Sustainability Jared Lang.
Ryan Moya
Managing Director of Sustainability