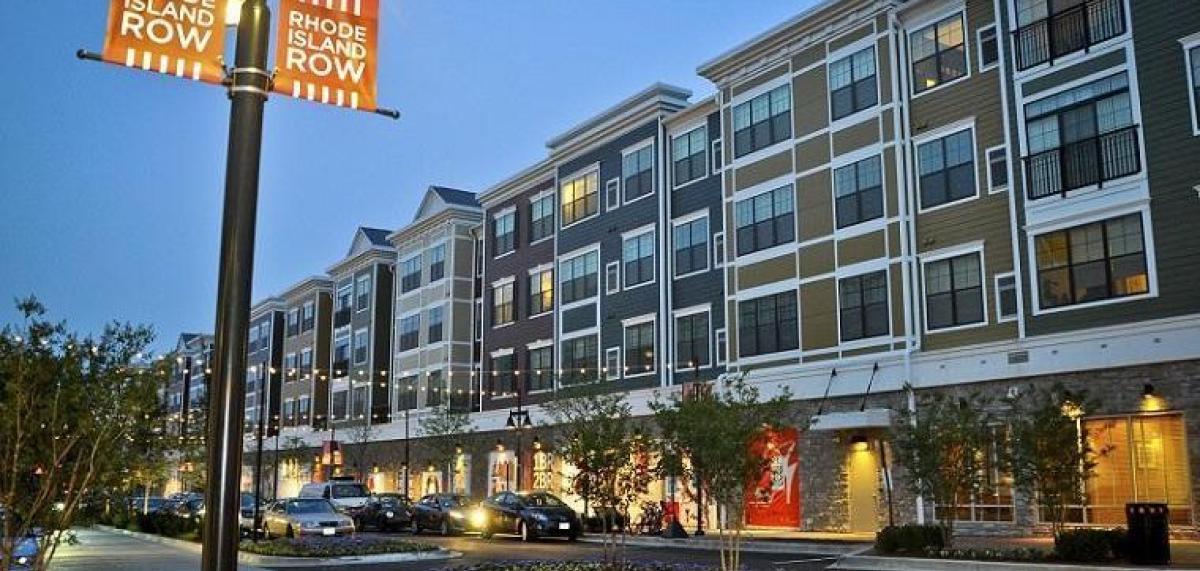 October 11, 2019
Subscriptions Available for Rhode Island Row Community Solar Array
Go Green. Do Good. 
Subscriptions are now available for the Rhode Island Row community solar array!
SITE HOST: Rhode Island Row Apartments, Northeast DC
NEIGHBORHOOD: Ward 5 of Washington, DC
PROJECTED CAPACITY: 1 MW+
TOTAL NUMBER OF HOUSEHOLDS SERVED: 322
NUMBER OF EMPOWERED HOUSEHOLDS SERVED: 66
ESTIMATED DELIVERY: 1 MW+ by Spring 2020
RHODE ISLAND ROW APARTMENTS, NORTHEAST DC
Rhode Island Row Apartments embody urban style, energy and convenience and are rooted at the intersection of Ward 5's vibrant Brookland and Brentwood neighborhoods. This mixed-use, transit-oriented development located at the Rhode Island Avenue Metro station is a lively scene of restaurants, shops, and services, topped with bright and spacious apartments. This one megawatone-megawattallation will be prominently featured on parking canopies atop the structured parking garages and on an accompanying rooftop on this site beside DC Metro. In this way, the project will provide a signature example of how green building and clean energy can build a better economy for District residents, with a portion of all the power produced dedicated to benefit low-income families in Washington, DC.  
This community solar project is being developed by NHT-Ingenuity Power (NHTIP), a partnership between non-profit housing advocates- the National Housing Trust and Urban Ingenuity, a District-based clean energy financial partner. The Rhode Island Row community solar project is one of 24 solar installations that NHTIP has already developed on affordable housing rooftops across the Washington, D.C. area that will result in $3.8 million of lifetime energy savings and other financial benefits for local residents and affordable properties. For Rhode Island Row, NHTIP have teamed up with development partner Solar Renewable Energy (SRE) who brings experience from developing over 70 large-scale solar projects across the mid-Atlantic region to benefit DC residents.
Groundswell's Share Power™ Community Solar program was competitively selected by NHTIP to provide subscriber enrollment and management services for the project. The Rhode Island Row community solar project will enable 322 D.C. renters and homeowners to sign up for subscriptions to the project and receive the benefits of solar energy without the hassle, cost, or maintenance of traditional rooftop solar. Groundswell's Share Power program will also allow Rhode Island Row project participants to "share power" with their neighbors who need a little help. This means 66 income-qualified Empowered customers will benefit from no-cost subscriptions, saving each local family nearly $500 on their annual electricity bill. By sharing power and reducing utility bills, the Rhode Island Row project will provide energy-burdened DC families more money for the essentials - groceries, school supplies, healthcare costs, and more, even as this project builds a cleaner, healthier, and more resilient D.C. community for us all. 
Ryan Moya
Managing Director of Sustainability