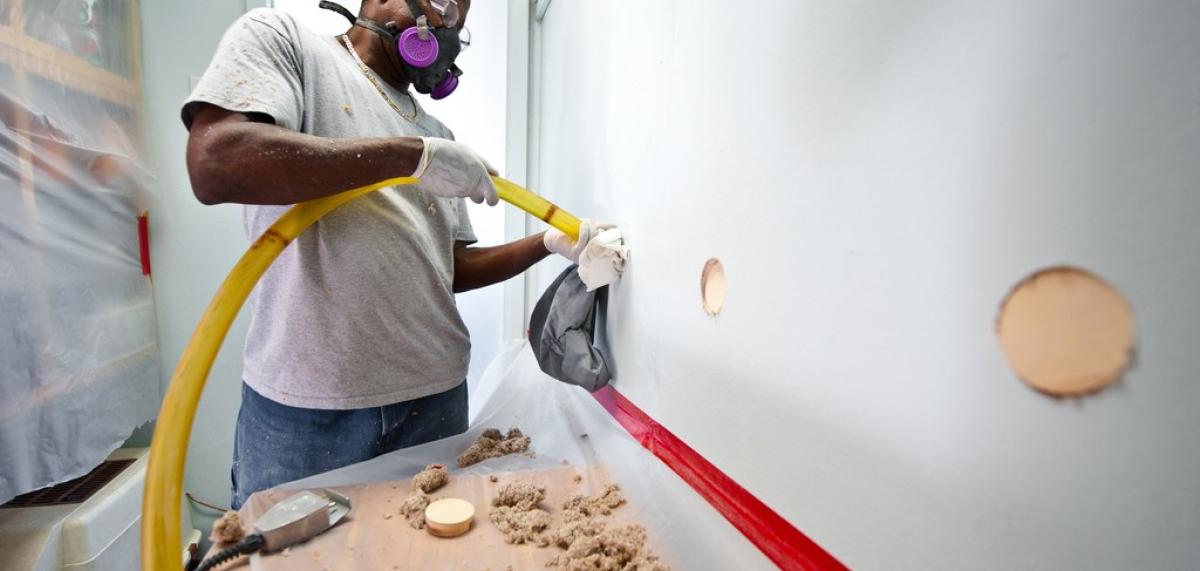 November 14, 2023
NHT and Advocates Reach Settlement with DTE Utility to Deliver Energy Efficiency Funds to Michigan's Most Underserved Households
DTE, Michigan's largest utility, has agreed to improve its energy efficiency programs for Michigan's under-resourced communities with the greatest energy burdens. DTE and a coalition of advocates including National Housing Trust (NHT) reached the settlement agreement as part of DTE's planning process for its 2024-2025 Energy Waste Reduction (EWR) programs.
Michigan's households face some of the highest energy burdens in the country. High utility bills are challenging for many of DTE's customers, particularly historically marginalized BIPOC communities traditionally left out of utilities' energy efficiency planning processes. For many years, NHT has worked in coalition with NRDC (Natural Resources Defense Council), Sierra Club, Ecology Center, Earthjustice, and others to urge DTE to deliver energy efficiency measures to more income-qualified communities. This latest agreement helps ensure that DTE equitably distributes resources in a way that prioritizes historically disenfranchised neighborhoods, lowering energy bills while also making homes safer and more resilient.
The agreement includes key program design improvements to support energy efficiency upgrades in affordable multifamily properties.  NHT and its partners persuaded DTE to offer staged rebate payment options throughout an energy retrofit project, rather than paying the rebate at construction completion. A staged payment approach reduces cash flow pressure on affordable housing owners – a significant financial barrier faced by many owners. DTE also committed to deeper collaboration with the Michigan State Housing Development Authority (MSHDA) and MI Saves to better integrate energy efficiency incentives with affordable housing rehabilitation financing, and to include energy efficiency measures earlier in Low-Income Housing Tax Credit applicants' rehabilitation projects.
DTE serves millions of customers, and how it funds and prioritizes energy efficiency spending has huge impacts on the communities affected. Among other things, the settlement agreement requires DTE to:
Extend and improve a program secured in the 2022 settlement of DTE's last energy waste reduction plan, which targets particularly high-need areas to increase energy efficiency services for income-qualified households. The settlement doubles the budget for this program to $2 million for this initiative. It also requires DTE to take steps to help partner organizations or governmental bodies leverage new sources of funding, while also requiring better outreach through trusted messengers in the neighborhood. 
 
Work toward a performance incentive that rewards the utility financially for installing high-impact measures that substantially reduce energy bills and reduce greenhouse gas emissions, such as electric heat pumps, heat pump water heaters, and air sealing/insulation, as opposed to gas furnaces, gas water heaters, or minor measures such as light bulbs.
 
Encourage DTE to work with the state to create an implementation plan for the home weatherization and electrification rebate programs under the Inflation Reduction Act that includes a one-stop-shop to help customers stack different funding sources (federal, state, utility programs) for home upgrades.
 
Implement a range of tracking and reporting metrics that will help advocates better understand the equity and efficacy of DTE's investments across its EWR program.
Work to ensure coordination and cross-information between Michigan's 211 service assistance center and the Income-Qualified EWR programs so that customers can better access DTE's energy efficiency resources.
DTE will also double funding for health and safety measures required before a home can receive weatherization measures, like fixing faulty wiring or structural issues, based on lessons learned from commitments secured in prior settlements.

Leslie Zarker
Director of Sustainability Policy